Custom Event Signage
Whether you are producing an event or participating as a sponsor, our team is here to help you brainstorm and deliver custom branding solutions. You can trust Sign Distinction to bring your vision to life using high-quality materials for a durable display and premiere color-matching systems to ensure your brand colors are properly translated post-production. 
Looking for custom event signage? We're here to help!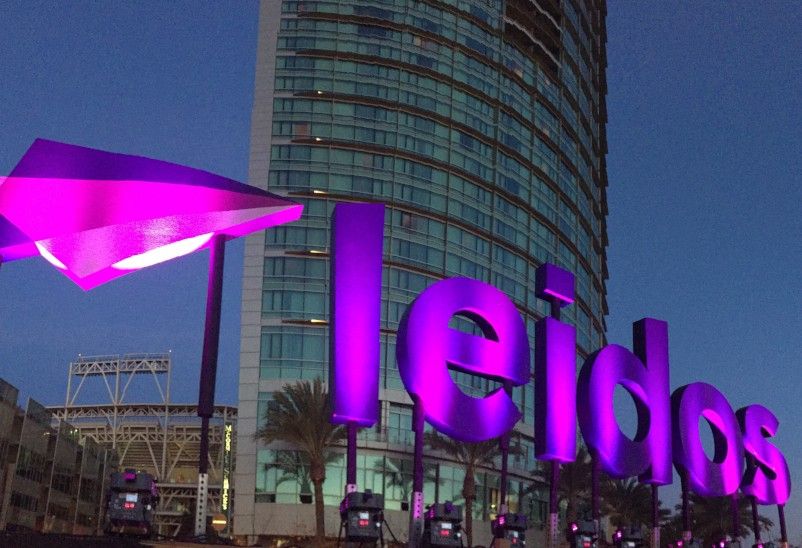 San Diego's Top Pick for Custom Sign Solutions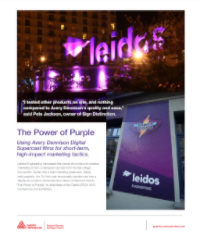 Leidos Engineering, formerly a part of SAIC, recently selected Sign Distinction to provide signage solutions to help showcase the "Power of Purple 2.0" at DistribuTECH 2015. Read case study here. 
The result was a successful event as shown in the images below.  It seemed as though every other passerby asked " What is the Power of Purple?" and "What is Liedos Engineering?" . . . which was exactly the desired affect!
The Tin Fish restaurant allowed Leidos the use of their facility to showcase the Leidos brand during the convention of which they were a co-sponsor.  Anyone exiting the San Diego Convention Center would be facing the signage on the restaurant located directly accross the street. 
Not only does the Tin Fish always serve up the best fish tacos in town but, for one week, it was lit up in "The Power of Purple".
---
San Diego Half Marathon: Full Coverage Event Signage