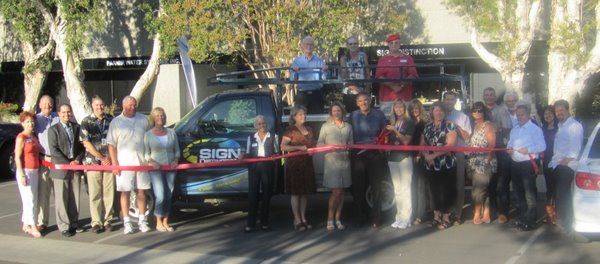 PETE JACKSON, Owner 
Owner Pete Jackson is a native San Diegan. His background includes an education at the United States Military Academy - West Point and a Masters of Business Administration from the University of Mississippi. He worked for years in various businesses while he and his wife raised 3 daughters. Wanting to branch out on his own, he put a great team together and started Sign Distinction. His sense of community and people skills have helped grow the business into a great success.
TOBEE JACKSON, Co-owner 
Tobee Jackson, co-owner is also a native San Diegan who graduated with a BS from SDSU and worked in commercial property management. After raising their girls, she transitioned into interior design about 12 years ago. Her expertise pertaining to interior graphics and wall art are a valuable commodity in the sign business. We've learned that no amount of technology can replace strong interpersonal skills or staff who understand that our clients are our most valued asset.