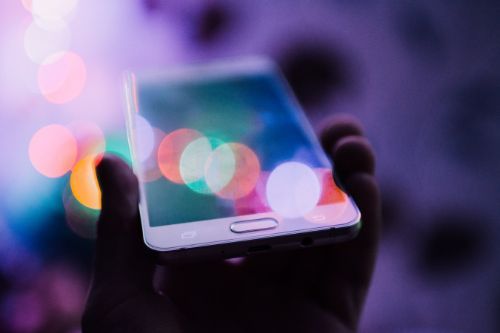 The world may have stopped as we know it in 2020, but like always, technology has continued to advance. Without a working knowledge of social media platforms, it can be difficult to market your business effectively. Mobile is all the rage with consumers, even if they do enjoy heading to the mailbox every day. People are on their phones nonstop, especially to check social media. Now is the time to be deliberate and effective about the social media for your business.
Ready to get social? Let's chat about some effective tips on how to use social media platforms to your advantage and market your business.
1. What are your Goals?
What do you want to accomplish with your social media? Grow your business? Encourage sales? Whatever it may be, your first step is to determine your overall goals. The best way to fine-tune your goals is to use the SMART (Specific, Measurable, Attainable, Relevant, Timely) goal-setting strategy to create your foundation for success.
2. Identify Your Audience.
Who are your primary customers—who do you want them to be? Define the segments, or audiences, you want to go after and craft your social media posts specifically for them.  Your message won't be effective unless you've designed it for those you are trying to target.
3. Plan a Content Calendar.
Using a content calendar for your social media posts will help you stay sane as you're planning what to post, tweet or stream—plus it's way more effective. You will be able to keep your posts organized and schedule specific dates and times to remain consistent. This provides a full visual of how your content is spaced and planned so your clients won't either get tired of hearing from you or wonder where the heck you went.
4. Deliver Consistency.
Speaking of remaining consistent, just having social media pages for your business isn't enough to be successful. It's not enough to just set up social media profiles for your business—you'll also want to show that someone is home. Stay active with regular posts. Consumers search businesses on social media frequently, and those with recent activity often appear more trustworthy. Marketing your business daily or even weekly on social media will encourage your clients to be engaged with your brand regularly.
5. Use Hashtags.
Trending topics are found across all social media platforms, but how do these topics become trending? It's all about the #hashtag—that's the key to helping viewers easily locate and follow trending topics and cut through all the noise. When marketing your business on social media, be sure to research popular trending hashtags to see their relevance to your product or service. Be thorough in your use of hashtags, but don't overdue due it.
6. Add Photos, Videos or Animations.
Images, videos or bright, colorful animations draw viewers in. Your social media posts can quickly attract your customers with these visual elements. Link the visual to informational content, a call to action or a redirect to your website. When a customer finds something interesting, your business generates more leads and prospects.
7. Engage Your Audience.
One of the most powerful aspects of social media is the ability to connect businesses and consumers on a personal level. Engage with your customers on social media by responding to comments, messages and posts quickly. When customers feel their needs being heard, they're more likely to respond positively to your business and pay more attention to what you offer. Social media is all about building relationships.  
When it comes to marketing for your business, social media is a great path to take. Remember to stay current and involved on your platforms to remain connected with your customers.