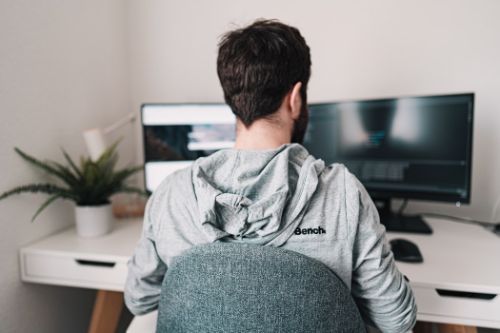 The last few months have changed life as we know it: the COVID-19 outbreak has had significant impacts on our personal lives as well as how we conduct business. Some organizations have had to drastically change not just their 2020 strategies but their day-to-day operations.
While every business encounters its own unique situations, navigating this crisis and carrying your business through it will take continued marketing. Focus your marketing in these five areas as we push through the pandemic. 
1. Tailor your messaging.
The easiest way to drive a wedge between your business and your customers is to be tone deaf about the world at large. Sure, certain crises aren't of the magnitude that they will ever pertain to your business. However, the coronavirus has impacted everyone around the world, and carrying on with business as usual or not acknowledging our new reality strips the humanity out of your persona.
Take time to modify your messaging on all of your platforms, but start with an alert on your website. Use your best real estate—an alert banner at the top of your site or the main image on your homepage—to note how your business is helping customers in the wake of COVID-19. Then revise your social media content to make sure it's providing answers for customers wishing to do business with you. Speaking of which...
2. Enhance your social media presence. 
With so many people working remotely, screentime is rising. If you hadn't invested in a content calendar for your social media, now is the time to develop one with careful attention to important messages for your customers. What you communicate on social media is perceived as the most real time information, so if you have information or rules for customers visiting your business, make sure it's on social media.
For example, many businesses in the food sector during this dilemma have been diligent about posting takeout specials but, more importantly, how customers can help keep their employees safe. Upholding and ensuring essential public health practices is good for your brand and engenders trust and affinity for your business down the road.
3. Keep your business profiles up to date.
In times like these, it's imperative to keep information about your business current. If your business hours or ways your staff can be reached have changed, make sure all of your profiles make it easy for customers to understand new ways of interacting with your business.
While what you communicate on social media is perceived as the most real-time information, it's vital to update your Google My Business (GMB) profile too. On top of revised information or rules for customers visiting your business, your GMB profile can also help boost sales with its ecommerce functionality.
Following these tips are a great start to make the most of a difficult situation. Conducting business and marketing appropriately—not making light of the pandemic—is a tall task, but smart, focused tactics can help see your organization through.