Backlit Signs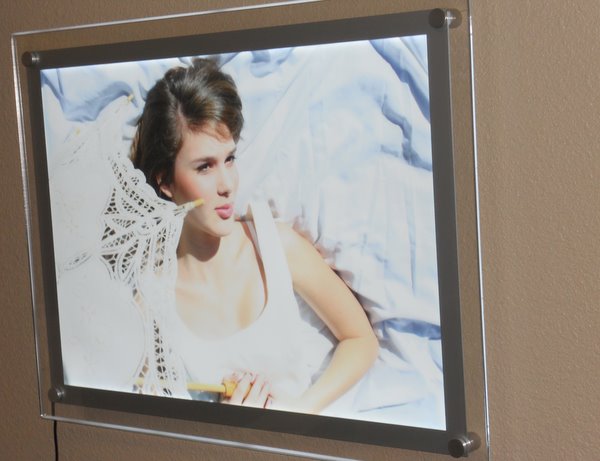 Backlit signs as shown above can be used in a number of ways--decorative wall displays, menu boards, in-store advertising displays and more.
One of the more popular signs in use is a backlit sign--the lightbox.. It iis typically an aluminum four-sided box with one or two sign faces. The signs are illuminated or "backlit" by lights within the box.
We are experts at creating and installing backlit signs, and are ready to get yours up and running. We offer a large variety of stock lightbox shapes and sizes, and can custom fabricate boxes as needed. Sign faces can be anything you want, from simple lettering on a white background to photorealistic color digital graphics, and anything in between.
Call us today for a free consultation and estimate on creating your backlit sign.