Products
Real Estate Signs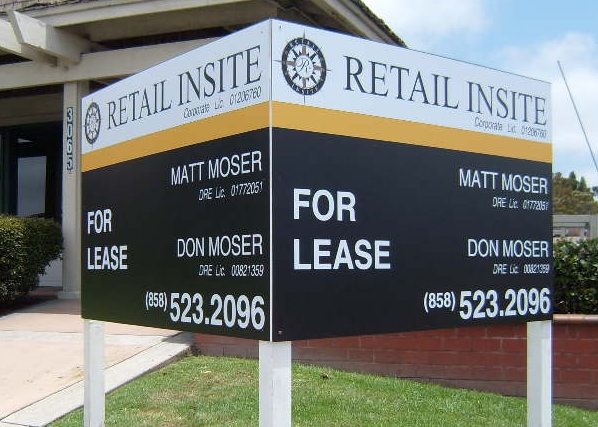 Commercial real estate signage is key to your success--with both the landlord and potential tenants and buyers. We understand the importance of timely installation of a quality sign, and it's important that it be visible, durable and easy to read.
We guarantee timely follow-up to your requests. Your orders will be processed upon your approval of our proof of artwork and text. Digital photos of the completed signage will be sent to you upon completion.
Call us today for a free quote or learn more about our real estate sign solutions.