Products
Green Solutions from Sign Distinction
Our prints are made with the first full green printer, the HP L25500 Latex printer. This cutting edge printer produces eye catching vivid prints with award winning color control-unrivaled in the industry.
Our Printer:
* Is GREENGUARD certified requiring no special ventilation
*Uses Latex Inks that are free of Hazardous Air Pollutants
* Has options to use PVC free wall paper which produce odorless indoor wall graphics-suited for schools and hospitals
*Is Energy Star Efficient
*Has Recyclable Consumables and Hardware
* HP recyclable media and take back program: on banners, polyester film and poster paper.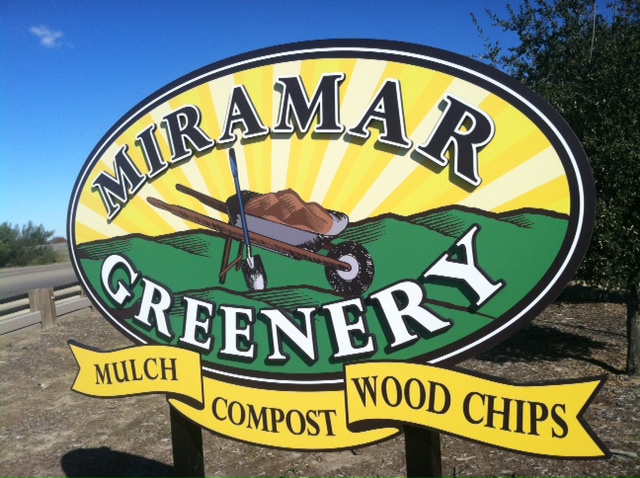 Custom Signage for Miramar Greenery--San Diego's Greenery Recycling Center