News Archives
Follow the sign for a great crepe!
Posted by Tobee on 06/04/2012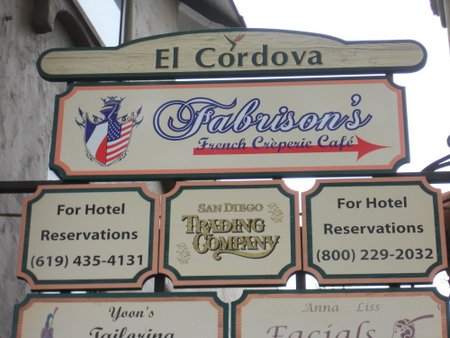 On our last visit to Coronado, we walked to our favorite creperie and discovered it had been closed. Our family has enjoyed the tradition of dinning on chocolate crepes during our summer visits to the quaint town...to see it dark and empty made me kind of sad. A few weeks later, imagine our delight when we got a call from a gentleman saying he was opening a creperie in the same location and needed a custom sign to draw in the hungry Francophiles. Fabrice and his wife Allison have had such great success with Fabrison's in Little Italy, they are expanding and opening this second café. I am looking forward to dinning in this new and improved café come mid June. We wish Fabrisons the best!
Please visit their website for more information and a look at their menu!
http://fabrisons.com/